Sponsor a Training!
Train to Sustain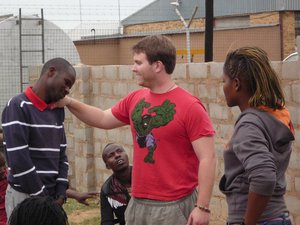 When you
sponsor the training
of an ImprovED facilitator, you're
investing
in the health and wellness of thousands of vulnerable children. For only
$40/day
, you can sponsor the training of a local community leader.
Each ImprovED troupe works with more than
6,000
kids each year over the course of 10-week workshops. Since 2008, more than
80%
of ImprovED troupe members still actively engage in ImprovED-related programming. And more than
75%
of youth participants in ImprovED workshops stay involved in ImprovED for the
four years
it is offered in schools...