Marula's Shade: The ImprovED Album release digital Sept 1, retail Sept 19 (US) Sept 24 (South Africa)
Monday, September 9, 2013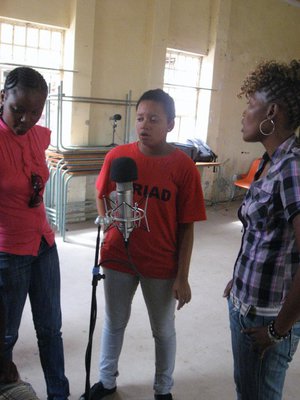 Click here to download
Marula's Shade: The ImprovED Album
on CD Baby or check out the iTunes Store.
Sung and co-written by the artist-educators who lead the ImprovED program in the Nkomazi, it's music that comes directly from them, lyrics that can help educate and empower their peers and stop another generation being lost to AIDS.
Marula's Shade
captures the sound of these striking efforts, created by those activists, to help in the fight against HIV/AIDS among local youth.
Produced by Marika Hughes (Whitney Houston, Jay-Z, Yo Yo Ma), Joel Hamilton (Lou Reed, Elvis Costello, Tom Waits) and Ezra Gale (Super HiFi),
Marula's Shade
features the vocals of ImprovED recorded in Africa. With the killer vocal tracks in tow, Hughes, Hamilton, and Gale enlisted top-shelf NY-based instrumentalists to back the tracks. Joe Tomino (Matisyahu), Jordan McLean (Medeski, Martin & Wood), & Mazz Swift (Common, Moby, Jay-Z) are just a few of the artists who lent their time and talent to filling out the album of hip-hop, R&B, old-school soul, and traditional South African songs.