Photographic Memory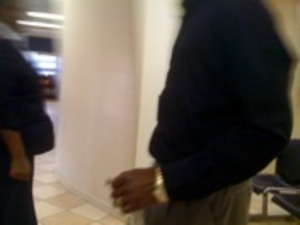 Photographic Memory is a simple photography initiative designed to get the orphans and vulnerable children with whom we work to learn basic photography and leave them with an appreciation for the art and a tangible record of their lives that otherwise might fade with time. Some of these kids are living with HIV/AIDS themselves.
The goal and methodology of this project are two-fold. The goals are primarily to give children with few or no images of their loved ones a documentary link to their family and friends, and later to use these images to connect the stories and plight of these orphans and vulnerable children to the outside world—as tools for increasing attention, awareness, and resources for future programs and to sustain the programs we help them create.
The methodology is equally simple. Individuals and businesses donate new and slightly used digital cameras and photo printers. The whole point is for these youth to to capture the world as THEY see it; each of us is fully capable of finding evocative images we'd love to share with our friends, family, and colleagues back home. But we want to give these kids a chance to capture and keep their own unique vision of the world around them.
Occassionally, TRIAD hosts exhibitions of the photographs that the youth choose to share. These striking images are for sale, and funds are reinvested in the program to support existing and new program areas.